Plantation Shutters in West Palm Beach, Florida
Are you looking for Plantation Shutters in West Palm Beach area, then your best solution is Liberty Shutters. We make Plantation Shutters locally in our factory in Port St. Lucie, Florida. We make Plantation Shutters for only 3 weeks, so don't wait weeks for your shutters. Get a Free Quote and Free Estimates by our professionals.
Our expert installers can have your new shutters hanging in no time!  Ask our creative team about the different types and styles of Plantation shutters that are available for your home, they can help you if the choices become overwhelming.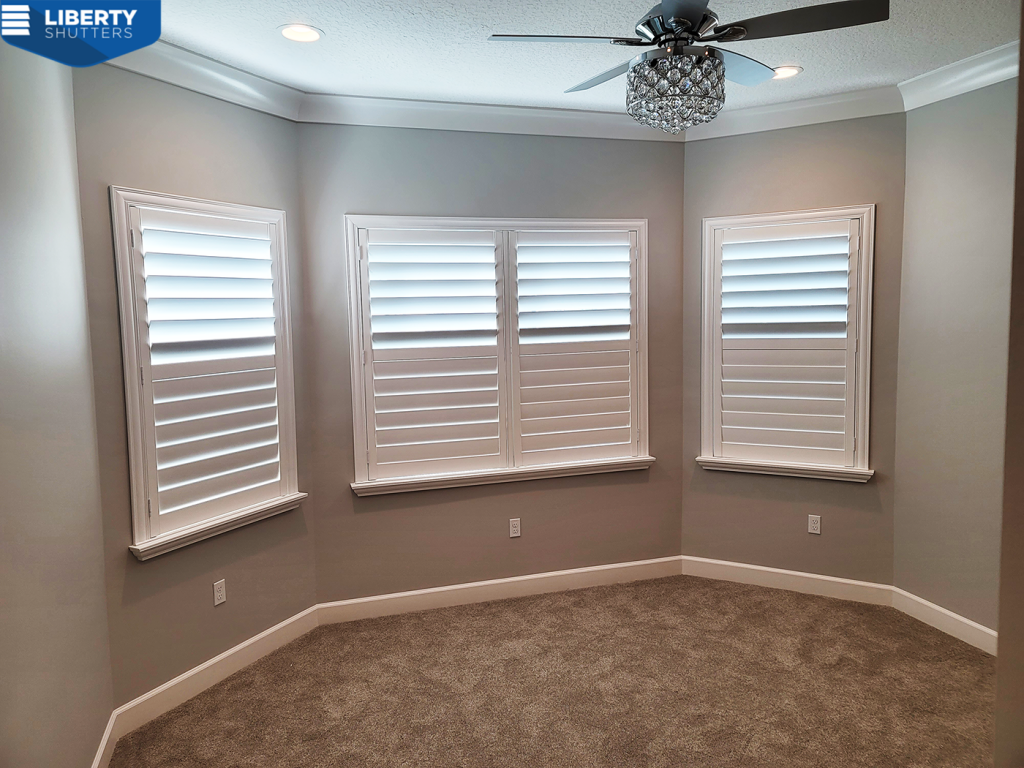 Since 2005, we have helped thousands of homeowners revamp their windows and enhance their homes with gorgeous plantation shutters in West Palm Beach.
Interior Plantation Shutters – West Palm Beach's Best Window Treatment
We produce our shutters in Florida. House owners in West Palm Beach know why our Shutters are the best. More than just a window covering, shutters add a personal touch to your home, also working well for wardrobes, patio doors and room dividers, helping you make the most of both space and light.
Plantation shutters, sometimes called plantation blinds, are interior shutters with wide louvers, usually 3-1/2 to 4-1/2 inches wide. They're the most popular type of shutter across the country, but particularly in the warmer Southern and Western states.
The larger louvers give the shutters an elegant look, which works well in dining rooms and bedrooms. But these versatile window treatments also translate to casual rooms like dens and kitchens. The most popular color is white, but stained shutters have their followers, too.
Liberty Shutters is your best choice for your interior shutters. We provide Low Prices Plantation Shutters with fast delivery and free Quotes, Free Estimates and Free Shipping. Call Now or fill a Free Quote.