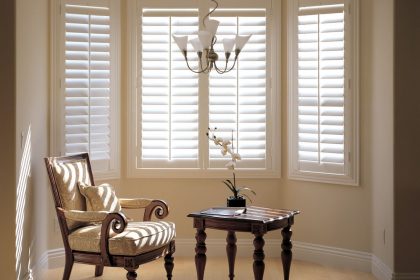 Are you interested in upgrading your home, in particular the windows? Do you think that plantation shutters might be the best choice for you to make? If so, there are all kinds of things that you should consider when you are making your choices.
Shutters Manufacturer in Port St Lucie
As the leading shutters manufacturer in Florida, Liberty Shutters provides the best customs shutters for your choice. Plantation Shutters In Port Lucie has become popular for its individuality. We provide the window designing services to cover the large windows, doors with the wooden shutters. We have gained specialty and expertise in designing the doors and windows with a unique woody attire. If you are planning to design your rooms with the stylish doors and windows, we are going to offer you a wide range of options from which you can choose the finest design which is best fitted for your sweet home.
Plantation Shutters offer unequaled elegance and have become very popular in South Florida, not just for their aesthetic beauty but also for their functionality. Plantation Shutters help keep out the ultra violet light (UV) which can fade rugs, carpets, furniture and even wall paint. They also help to reduce the heat in your home which helps you save energy especially in the summer months.
If you are considering adding Plantation Shutters to your home or office please give us a call today. We offer the most competitive prices, widest selection and a free onsite consultation with one of our sales associates who will show you the samples of our Plantation Shutters and can even offer suggestions to help you achieve the look you want.