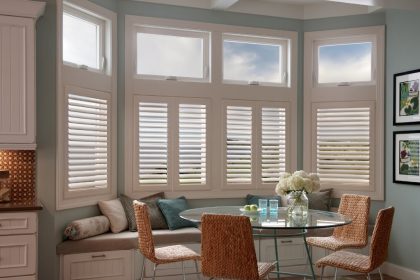 If you're a homeowner in Florida, you may be considering purchasing plantation shutters for your windows. But why should you choose plantation shutters over other window treatments? Here are just a few reasons why plantation shutters are a great option for Florida homeowners:
They provide excellent protection from the sun. Florida is known for its hot, sunny weather, and plantation shutters can help keep your home cooler by blocking out the sun's rays. This can not only make your home more comfortable, but it can also help reduce your energy bills by reducing the need for air conditioning.
They add value to your home. Plantation shutters are a stylish and timeless window treatment option that can increase the value of your home. In fact, many homebuyers are willing to pay more for a home with plantation shutters because they know the value they add.
They are durable and long-lasting. Plantation shutters are made from high-quality materials that can withstand the harsh Florida weather. They are also very easy to clean and maintain, making them a low-maintenance option for homeowners.
They provide privacy. Plantation shutters allow you to control how much light and privacy you want in your home. You can easily adjust the slats to let in just the right amount of light, or close them completely for complete privacy.
In conclusion, there are many reasons why Florida homeowners should consider purchasing plantation shutters for their windows. They provide excellent protection from the sun, add value to your home, are durable and long-lasting, and provide privacy. If you're thinking about updating your window treatments, consider plantation shutters for a stylish and functional option.