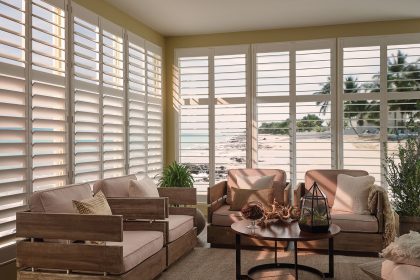 You are living in Port St. Lucie area and you are looking for high quality Plantation Shutters in Port St. Lucie. Then definitely you are in the right place :). Liberty Shutters is a local family owned Plantation Shutters company, we manufacture our Plantation Shutters locally in our factory in Port St. Lucie, for this we guarantee in quality and fast delivery time.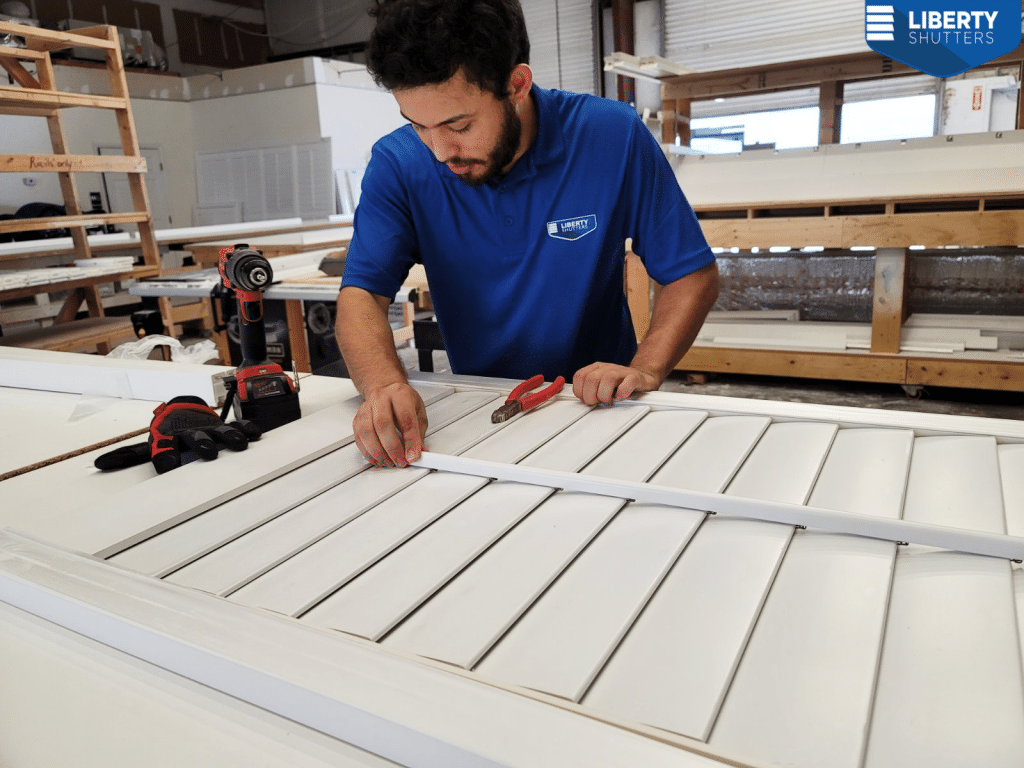 You are welcome to visit our Plantation Shutters Factory in Port St. Lucie, Just make a call to us or write in our e-mail [email protected] to make an appointment.
Top Benefits – Why to buy Plantation Shutters from Liberty
Our Plantation Shutters for more Privacy
One of the benefits shutters are often chosen for the home, particularly in street facing properties or in more built up areas is for the privacy they provide. The plantation 'slatted' style of shutter mean that whilst you can still see out and get light into your home, passers by are not able to see into your home. Additionally, because of the different styles of interior shutters that we have available, full height, tier on tier, café style, you can choose how much privacy is required.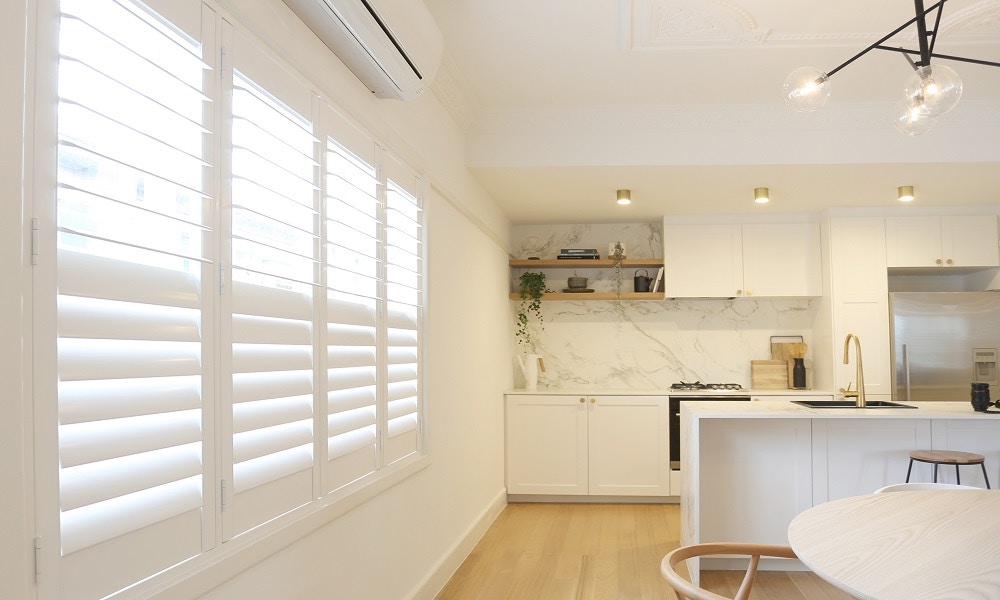 2. Our Plantation Shutters gives more Light Control
Along with privacy, one of the main benefits of plantation shutters is undoubtedly the level of light control that they provide. This really sets shutters apart from alternative window dressings.
3. Versatility
Particularly in older properties, no window is ever quite the same! Windows also come in many different shapes and sizes, windows can be slanted, walls can be warped, the architecture can be really quite unique in every setting. Due to the fact that plantation shutters are entirely bespoke and custom made to your windows, it means that they are a very versatile option. We can create custom shaped shutters that can fit any window.
4. Temperature Control with Liberty Shutters
Liberty Plantation Shutters are an additional barrier and layer of insulation to your home! Therefore in the summer months, when direct sunlight may be beaming through your windows, they offer shade and therefore help to keep your home cool. In winter months, when its cold outside, they offer another layer of insulation in addition to your windows to help to keep the warmth in. This makes them an energy efficient option but also an environmentally friendly one too.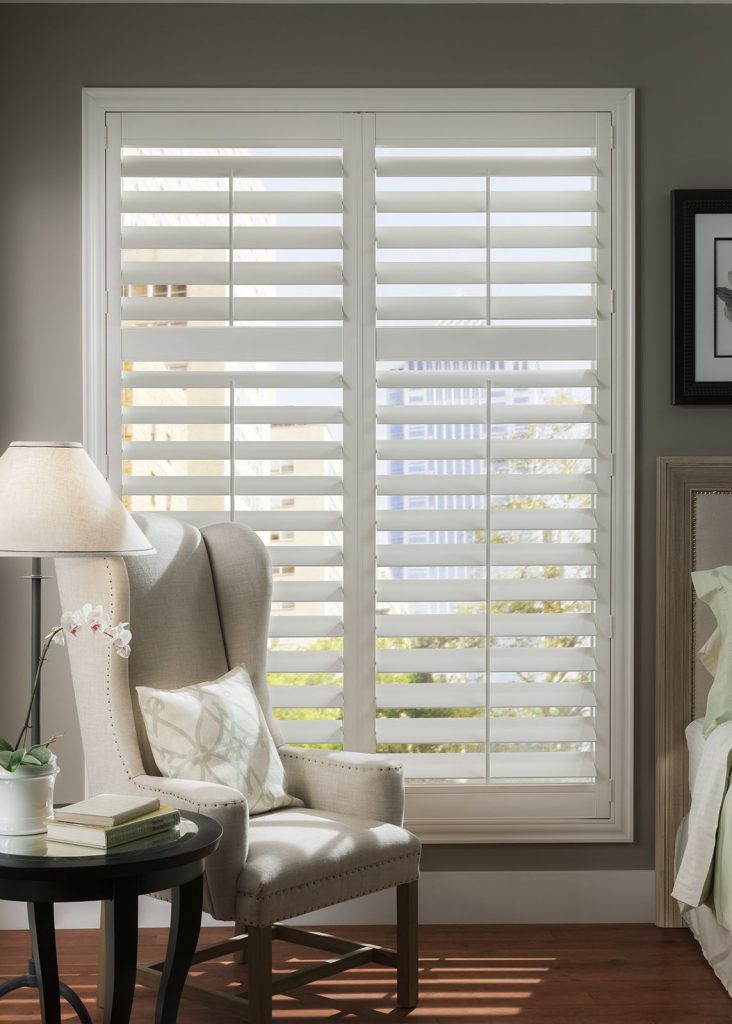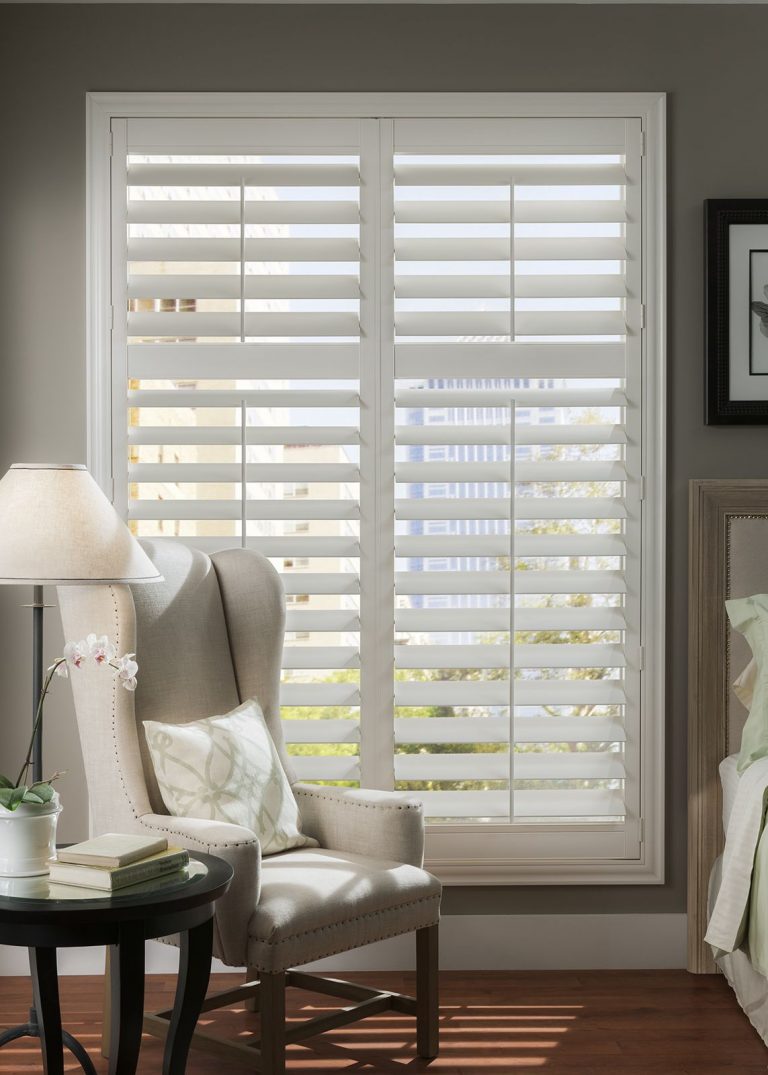 5. Our Plantation Shutters provides Increased Security
Due to the fact that shutters offer greater privacy to your home, with potential intruders unable to see in, particularly if fully closed, it means that they add an extra layer of security purely just by being there and stopping people being nosy! They also offer an additional physical barrier.
6. Our Plantation Shutters are easy to clean!
Plantation shutters from Liberty can be easily and quickly cleaned with a feather duster and damp cloth – no specialist cleaning or dry cleaning required! Particularly for high traffic areas of the home where there may be sticky fingers, grime built up from cooking or moisture in wetter rooms this is a huge benefit.