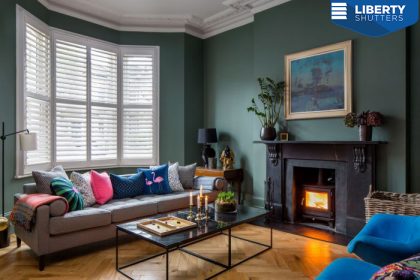 Help reduce energy bills
There are a few main places in the home where we lose most of the heat – primarily, these areas the walls, roof and windows. To make your home as cost efficient as possible, it's important to insulate your it properly. Not only will insulation work to keep your home warm in the winter, but it will also help to keep it cool in the summer. This is why plantation shutters are ideal for your home, especially during sunny periods. By using an effective window treatment such as plantation shutters, you can cut your energy bills down and save yourself some money.
Shutters are hard wearing window solutions that look great and last for years. Their initial cost will certainly make up for the saving on your energy bills and the cost of window covering replacements.
Great light control
A simple tweak of the slats on a plantation blind can direct harsh sun rays away from your view, so you can enjoy those lighter days without being blinded by the light. Enjoy a lazy afternoon in the shade with optimal light control, without shutting out the light entirely. When choosing your plantation shutters, you can decide on the size of slat – so you can adapt your requirements accordingly. The bigger the slats the more shade and privacy you will have, whereas smaller slats will offer greater ventilation.
Ventilation
Keeping your home well-ventilated on a summer's day can be difficult but with plantation shutters, you can have the air circulating your home with ease. Open your windows and have your slats tilted so you can enjoy both the shade and the cool breeze.
Privacy
Don't lose out on your privacy just because it's summer – . plantation shutters allow you to adjust your window dressing accordingly to keep away prying eyes. Don't avoid the front rooms in your house because you don't want people seeing you enjoying a lazy afternoon – embrace your home comforts with plantation shutters.