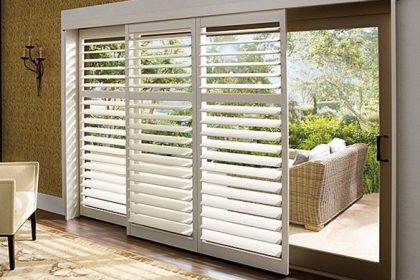 We at Liberty Shutters are receiving many times question from clients: Can we install Plantation Shutters in Sliding Doors? What are the benefits of Plantation Shutters on Sliding Doors? and other question about Plantation Shutters for Sliding Doors.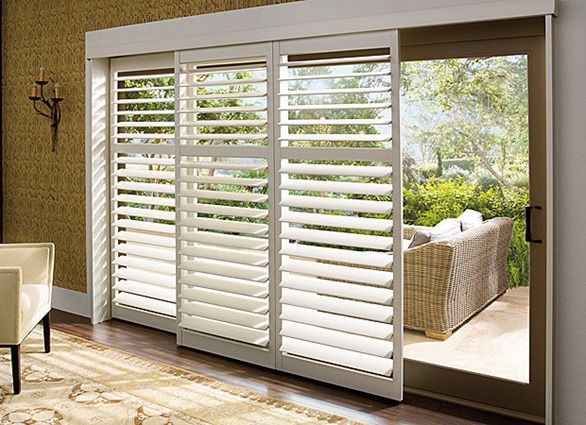 Can Plantation Shutters Be Installed On Sliding Doors?
The simple answer is Yes, you can install Plantation Shutters in Sliding Doors. Installing plantation shutters on sliding doors means you can have the look you want for every room in the house, not need to compromise your access and still be able to manage light and privacy.
Our Liberty Shutters Custom Plantation Shutters are a great solution for sliding doors for your home.
interior shutters and sliding glass doors are a perfect match for any home, and it's easy to see why. Plantation shutters give sliding doors everything you could want from a window treatment: stylish looks, durability, and total ease of use. Not to mention, Liberty plantation shutters are custom built to your sliding doors, ensuring a perfect fit and a seamless match to your home's style. Take a look at how shutters can transform your sliding patio doors.
Why Install Plantation Shutters For Sliding Glass Doors?
Finding shutters for sliding glass doors or any other type of sliding door is often a challenging task because of the large opening and the sliding functionality of the doors. Liberty plantation shutters are an ideal solution for dressing sliding doors. They tend to be both appealing and practical while combining durability with the stylishness of shutters.
Liberty Shutters have years of experience designing, manufacturing and installing sliding shutters in Florida homes. Liberty Shutters can help by discussing with you all the available options and advise you on the best possible choice for your home or office.
Liberty Shutters is a 100% American family owned business, supplying quality products to Port St Lucie, Jensen Beach, Jupiter, West Palm Beach, Miami and other places in West Florida. Feel free to contact us any time for any question about Plantation shutters and other Window Treatments from Liberty Shuters.