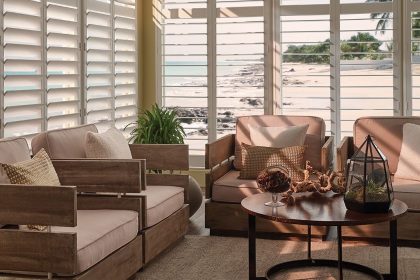 When you are looking for a great way to increase the beauty of your home and its level of energy efficiency all at the same time, making the decision to install new plantation shutters might just be one of the wisest decisions you ever make. Plantation shutters are great at filtering out harmful UV rays that can damage your furnishings and lead to a great deal of lingering heat inside your home, and help you prevent warm air from escaping through your windows when the temperatures start to drop in the winter. This extra insulation means that your HVAC system isn't going to have to work as hard to keep your home comfortable, saving you money each month on your heating and cooling costs, but also helping to save you money by ensuring that your system is able to remain healthy and operate safely over the course of its lifetime.
Plantation Shutters are the most popular window treatments in Florida. It's not hard to understand why. In addition to having a pleasing appearance, plantation shutters also give you convenience. We have the perfect window treatment to add once you have had your impact windows and doors installed.
While Liberty Shutters have a beautiful collection of blinds to choose from, they're very well known for their stylish Plantation Shutters. This style of shutter is extremely popular in USA as it not only offers the functionality and aesthetics that perfectly suit our climate and our lifestyle, they are super easy to maintain and keep clean. Plus, shutters can increase the value of a home quite significantly.
While Plantation Shutters have a reputation for being quite a big investment. By allowing customers to buy directly from the manufacturer, Liberty Shutters can pass on the savings. They are also guarantee to beat any price and can have your American made shutters.
The matter of privacy
There are many that want to have big windows in their house. Moreover, this is the choice for many commercial settings. The wide opening helps you to see across the horizon. However, the only problem in having a big window is the curiosity of the outsiders. People tend to take peek inside your house or office window if it is not properly covered. The coverings prove to be extremely helpful in similar situations. If you are residing in higher floors, then the minimal privacy cover will be a perfect addition. Check our collection of quality products displayed at blind and shutter gallery in Jupiter FL to know more about the items.
Ease of use of blinds and shutters
The process of using the coverings is pretty easy. There are mainly two ways of operation. The coverings can be raised up, and they can be brought down. It is done through the means of the string that is attached with the main cord of the item. In some of the blinds, you will also get the option for tilting. You can combine both the functions to get a comfortable setting in your house or office. We have a large collection of traditional and motorized coverings that you can choose. You can check our blind and shutter gallery in Jupiter FL to know the varieties available with Liberty Shutters.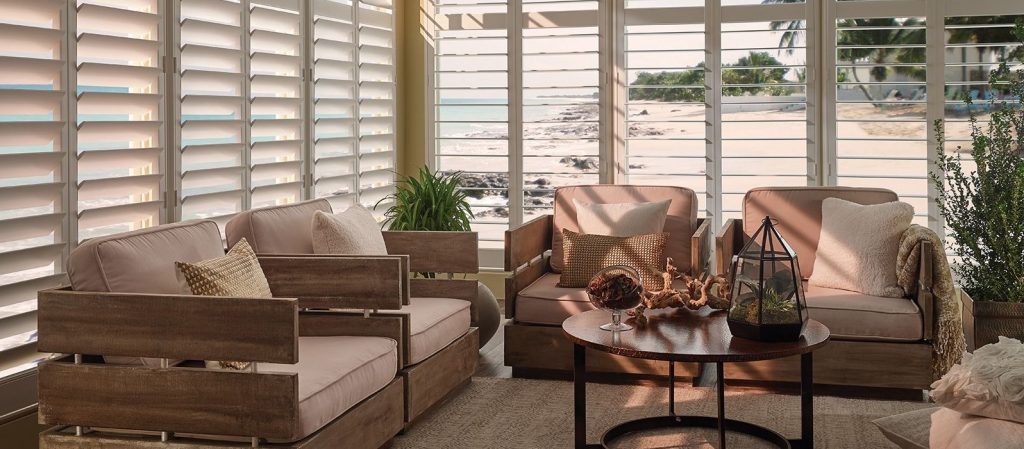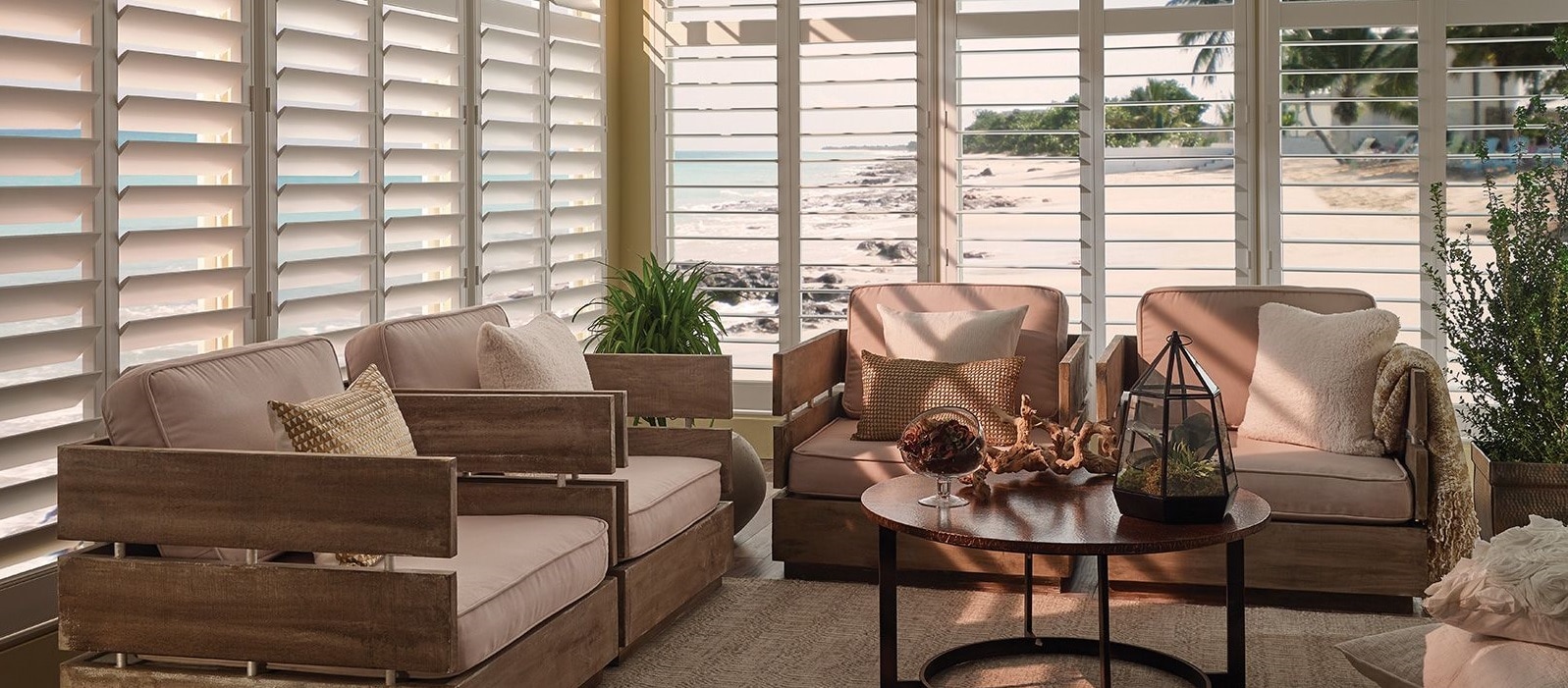 Liberty Plantation Shutters Florida//