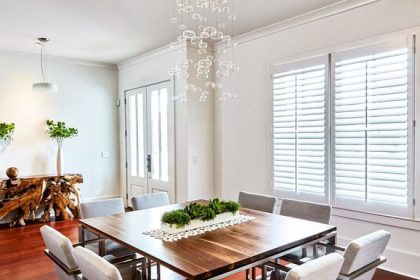 Plantation shutters look like large, blinds, but there are significant differences. Blinds are often narrow, made of aluminum or vinyl, and the slats tilt based on a gear and pulley mechanism. By contrast, plantation shutters have wide compound louvers that fit into a frame and are controlled by way of a wooden rod running up the middle. When not needed, they swing away on hinges in the same way traditional shutters do, except on the inside.
We love this Aluminum shutters for its clean and refreshing look. Go for white when you need more space, some clarity and peace of mind. It is like your best friend, so cool to be next with.
These shutters give you the freedom to manage your lighting and privacy by just opening and closing the louvres.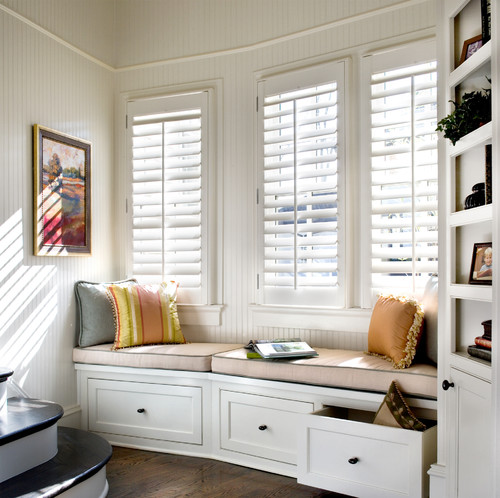 Aluminium is a wonderful shutter material because it's light, strong and remarkably durable and offers you the following five, key benefit:
Each shutter also gives you the choice of two shutter-blade sizes: 63mm and 89mm
All our shutters are high-tech powder coated, which is far more attractive and knock-resistant than traditional paint.
The shutters have a 'soft-look' which is a function of the use of the smooth-edged aluminium and the smooth powder-coating.
Plantation shutters cost around $2,524 although that price can vary between $1,268 and $3,862 depending on their size and the material, whether or not they are custom, and who installs them. If you choose to DIY and order shutters online, you may need to account for shipping costs. If you have them professionally installed, your contractor may have access to pricing not available in the home improvement stores.