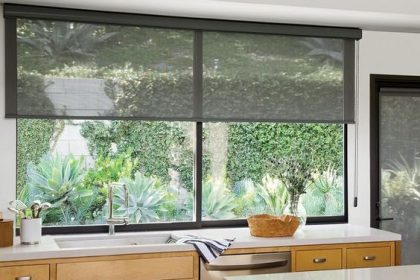 After a long winter stuck indoors, it's nice to open the windows and enjoy the warm, fresh air throughout the summer. Through their plantation shutters
While homeowners across the The Sunshine State are preparing to enjoy the beautiful weather, not all of them have the right type of shutters that will allow them to open the windows to the warmer air without overheating the home.
In this article, we will explain why the Liberty Shutters's selection of plantation shutters in Port St Lucie, FL is perfect for those looking to enjoy the summer weather. We will discuss the advantages of plantation shutters versus traditional colonial shutters, and how you can find the ideal interior design solutions for your home.
Let in the Fresh Air
Keep Out the Hot Sun
Find the Perfect Design for Your Home
Advantages
Aesthetics
Wooden shutters add a wonderful warmth and an organic touch to all homes. They are an ideal way to dress your windows for a natural, clean look all year round.
Maintenance
Plantation shutters are especially easy to dust as you can wipe them clean, without having to remove them from their fittings. Simply use a microfibre duster or dampen a cloth to remove any stubborn stains, slat by slat, and you can guarantee that they will look as good as the day they were installed.
Privacy
Solid shutters add another level of security and privacy to your home. Whilst plantation shutters offer optimal light control, they also provide the utmost privacy. What's more, because of the additional internal barrier supporting your windows and keeping your belongings out of sight, potential burglars are deterred from breaking and entering.
Noise control
With an extra barrier covering your windows, sound will be dampened and any unwelcome noise will be reduced and possibly not heard at all.
Light control
Don't let unwanted light disrupt your sleeping pattern – when shut, plantation shutters leave no gaps meaning your room will benefit from an almost black-out solution.
Insulation
Because plantation shutters get as close to the window as possible, they offer great insulation and keep the warm air inside when you want it in the winter.
Ventilation
During the summer months you can open your windows fully whilst relaxing and enjoying the fresh summer breeze in privacy.
Tailor your windows
All houses have their quirks and that's what makes them desirable, but just because they have special features doesn't mean that you have to compromise when choosing window dressings. Plantation shutters are ideal coverings for uncommon shapes such as diamonds and circles, as they're made to measure and fit with elegance and ease.