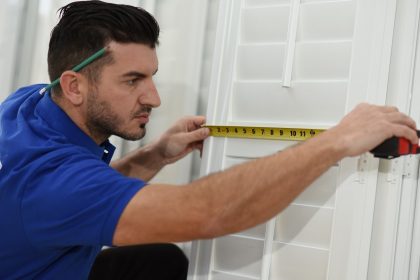 Interior design for the home is an intensely personal matter and sometimes it can be difficult to decide exactly what is the best fixture or fitting for a particular property. When it comes to window coverings, there are options for curtains and blinds, and the addition of window shutters opens up a whole new range of possibilities.
Window shutters are often made from a variety of types of wood, and can be selected to fit any type of interior décor. There are also a range of choices, such as waterproof ABS (Acrylonitrile Butadiene Styrene), Aluminium, and MDF, offering a range of alternatives to suit a broad scope of properties across the UK.
Shutters provide security, light and ventilation control and have insulating properties, making them much more versatile than other forms of window coverings. In either our Fiji or Samoa ranges, the wood can be stained or painted to suit the style of a particular room. The hardwood used to make these products are taken from sustainable sources, which will suit people trying to be eco-friendly. Here are a few examples of materials that can be chosen.
Are shutter blinds expensive?
While shutters are often considered more pricey than the majority of other blinds or curtains, one key factor to consider is longevity and quality. While there may be cheaper solutions, it would quickly become a false economy as fabrics faded and mechanisms became jammed.
Shutters will also be included as a permanent fixing within the home, so will also help increase its value should you ever consider selling.
Naturally, different materials have different price points, which is why S:CRAFT offer such a diverse range of products. As our most affordable shutter range, Antigua is often the choice for many, with premium hardwoods leading up to intruder resistant aluminium. Where practicality meets beauty, could you really put a price on the feeling of being more secure in your own space? Portchester offers a solution for an increasing problem, with the number of burglaries continuing to rise, and hotspots being found throughout the country.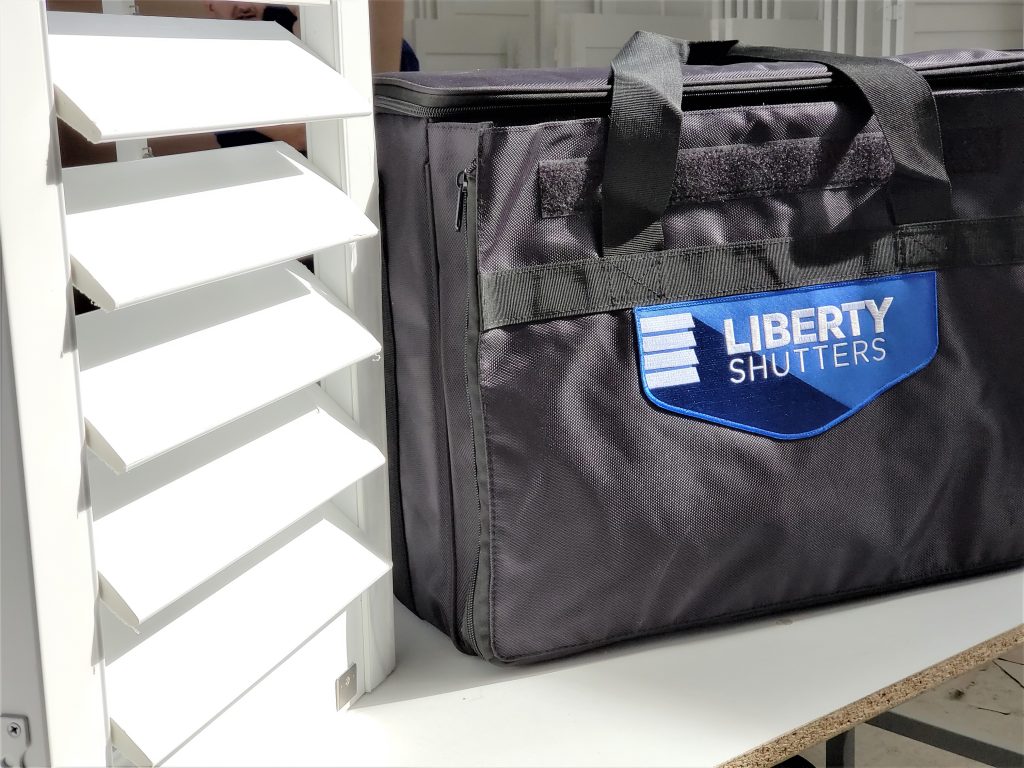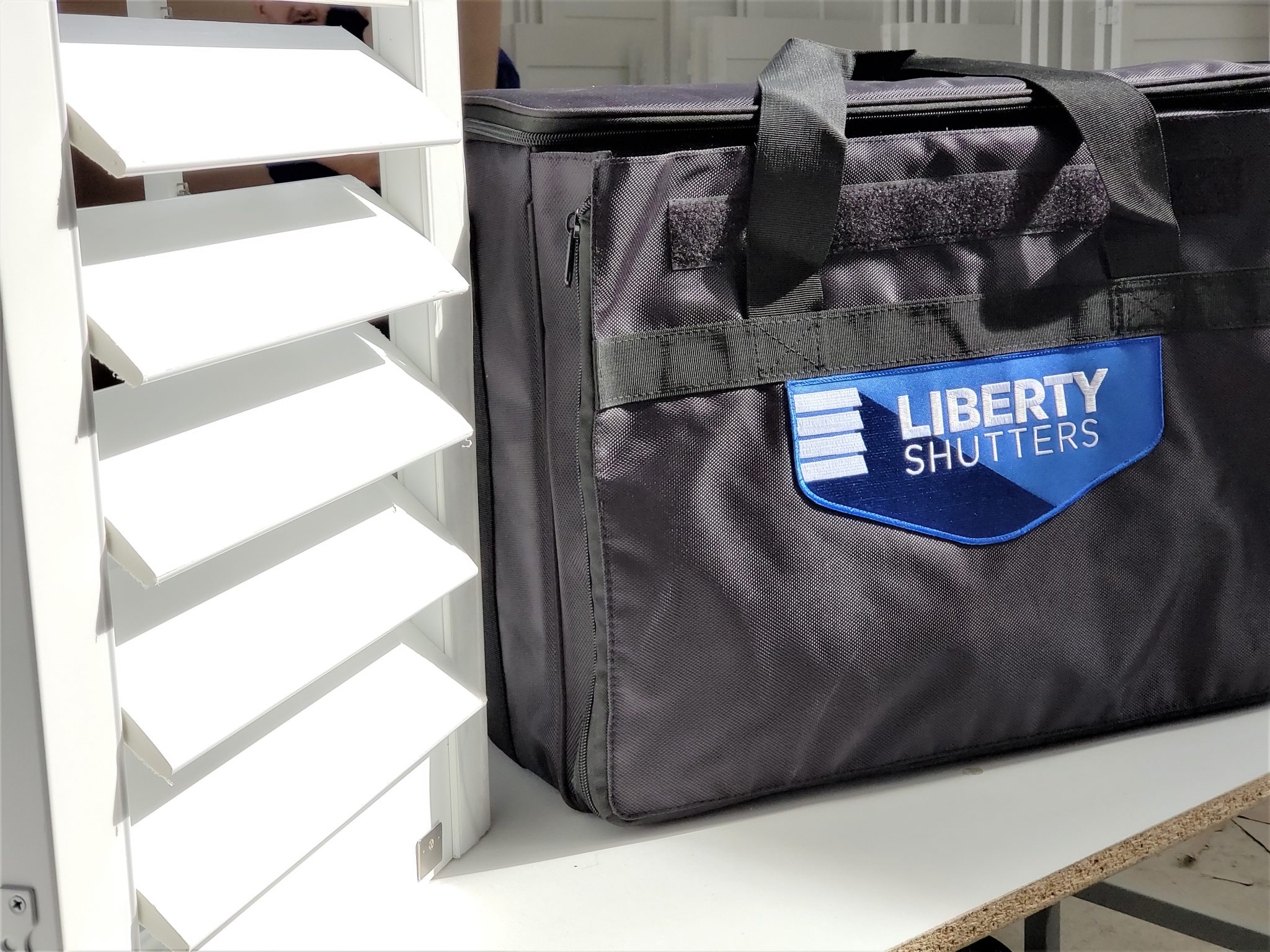 What's the difference between the different shutter materials?
Not sure what would look best? Or do you have some quite specific requirements for your space. You'll need to know what the best material is for shutters, and really the choice is yours.
It is always worth investigating the options, especially when it comes to researching products on the internet. While it may seem cheaper to find a DIY solution in uPVC from an online retailer, they may not be the correct size when delivered, may have production issues, and you don't have the benefit of using a trusted local retailer for a longstanding shutter brand. If cost is the only consideration, then shutters may not be the window treatment for you, but if you are truly looking for a solution that breathes new life into your interiors with excellent light control, then read on to see which would be the best shutters for your home.
Our shutters are renowned for their versatility and quality of finish, and as a result are popular with customers across the length and breadth of the USA. Whether you are looking for better light control in your living room, or added privacy for your bathroom, then there is a shutter for you.
White teak – Samoa
Available for the woodstain finish of our top-of-the-range Samoa product, White teak's Latin name is Gmelina Aborea and is from fast-growing deciduous trees grown on the Solomon Islands.
Running through the wood is a tight, silvery grain that gives a very smooth finish, and white teak's stability makes it ideal for making window shutters as well as other joinery items, such as window frames and doors. As a lightweight, durable material it is also used for making wardrobes and cupboards.
Ayous – Samoa
While white teak is used for the stained Samoa, ayous (also known as obeche) is used for the painted finish of Samoa. Usually grown in Western/Central Africa, the timber is quite supple and light for a hardwood, making it a particularly flexible choice for home furnishings. It has a light grain, so is a fantastic choice for the painted finish, and can also be crafted for a diverse variety of shapes and sizes.
Waterproof shutters – Java
Getting the right type of materials for use in wet areas, such as bathrooms, saunas, kitchens and utility rooms, where the air is frequently full of moisture, can be a problem. Waterproof shutters are available, however, and these are made of hard plastic ABS, or Acrynlonitrile Butadiene Styrene, to provide protection.
These shutters are very durable, known as the Java range, they can even be used outside, although before choosing that option it is best to discuss requirements with a professional who can advise on the most appropriate type.
Paulownia – Fiji
Available Paulownia is a tough, durable and waterproof wood, perfect for making window shutters. The trees are found all over Europe, Russia and North America, particularly Canada, and also in many parts of Asia, such as China and Japan.
The wood is free from knots and is popular for building boats and yachts. When used to make plantation shutters, larch has an attractive grain, is light in weight, and can be stained or painted to the homeowner's specifications.
Aluminium – Portchester
Providing added home security, the Portchester range is crafted from powder-coated aluminium, making it the most robust choice for increased protection of your property. Our product comes with a patented strip-proof lock and a whole array of other features to make it so much more than a window covering. Rather than needing to make the choice between security and style, you can opt to have both in your home, and help you feel safer in your space, even if you've suffered a break-in previously.
Composite shutters – Cuba / Bermuda
As an alternative to all of these shutter materials, Liberty Shutters also has a couple of shutter ranges that are comprised of different materials.
Composite shutters, from either our Bermuda or Cuba ranges are specially designed to make installation on windows as easy as possible. They have simple, clean and attractive lines, and as they do not have any additional hardware they look very appealing. Bermuda is crafted from durable MDF with lightweight ABS louvres to reduce the weight of the panel. Cuba is our entry level hardwood range, and features an MDF frame around genuine wooden panels.
They also offer a good, full view to the outside, and opening and closing the louvres is very straightforward as there are no frames to obstruct the movement.