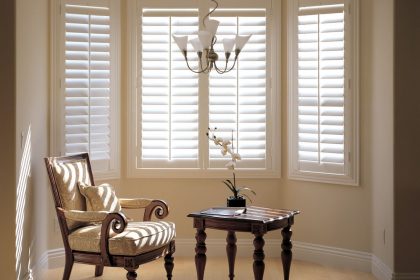 For most homeowners, maintaining their properties means a constant search for improvement ideas. One area that always gets overlooked in such home improvement projects is window treatment. If you want to give your home an incredible makeover, it is time to learn more about aluminum shutters by Liberty Shutters.
Our versatile range of Aluminum Plantation Shutter offers multi-prong benefits including curb appeal, protection, privacy, a wide variety of styles and light control. We have a long history in shutter manufacturing and all our products meet the highest standards of quality to surpass our clients' expectations.
Our Architectural line of aluminum shutter are both architecturally and historically accurate. Each shutter is manufactured with historical details in mind and hand crafted using advanced materials. Our shutters can be seen on new construction as well as remodels where architectural authenticity is crucial.
These beautiful shutters are commonly used in historical projects all throughout the US. Architects, builders, and homeowners that are looking for historical accuracy, these are right choice for you. WPB Shutter's is a good choice too.