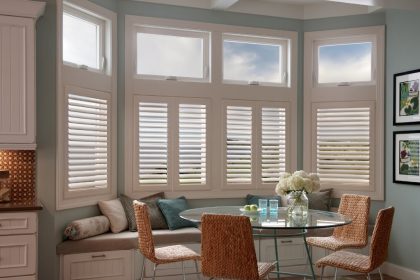 1.Light and Space
Dark, cramped rooms are no good when it comes to real estate. One thing that homeowners can do to increase the appeal of their property is open up the house to create more of a flow and enhance natural light. Consider knocking down some walls to brighten up a space. An open floor plan will also make a home feel much larger and is better for entertaining.
2. Remodeling the Kitchen
Most people consider the kitchen to be the heart of the home, and because of this, updates in this room pay off. According to HGTV, you can expect to recoup 60%-120% of your investment on a kitchen remodel, as long as you don't go overboard. You should never make your kitchen fancier than the rest of the house, or the neighborhood.
3.Bathroom Addition
If your home only has one bathroom, you can recoup a large chunk of your investment by adding another one. HGTV estimates that you can recoup 80%-130% of whatever you spend adding a bathroom.
When it comes to finding room in your house for an extra bathroom, take a look at any extra rooms or underutilized spaces. Consider other spaces, such as closets or areas under the stairs, too. If you want a half-bath you need at least 18 square feet. If you want a full bath, including a stand-up shower, you need at least 30 square feet. If you want a bathtub, make sure you have at least 35 square feet to work with for a bathroom addition. See these bathroom design and remodeling ideas to get you started.
4.Update or Add Bathrooms
Bathrooms are an important part of a home. If there are not enough bathrooms or if they are very outdated, it will be a big turn off to potential buyers. Updating bathroom amenities and fixtures or adding an additional bathroom if you have the space can really increase a home's sale appeal.
5.Add Plantation Shutters
Plantation shutters are an excellent choice to add something beautiful and functional to your place.Here`s why: they're built to last, they complete light and privacy control, plantation shutters are timeless and classic, and very easy to maintain and to clean.Uh, and they are eco-friendly too.