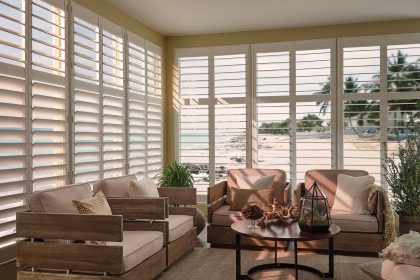 For starters, shutters are usually solid coverings that feature slats that can be opened or closed to control the amount of light entering the room
Blinds
are simply window coverings that come with vanes or slats; they enable the owner to raise or lower the blind to cover the window. When the blinds are lowered, the owner can adjust the aperture of the vanes to let in more or less light. Let's take an in-depth look at each type of window treatments.
Shutters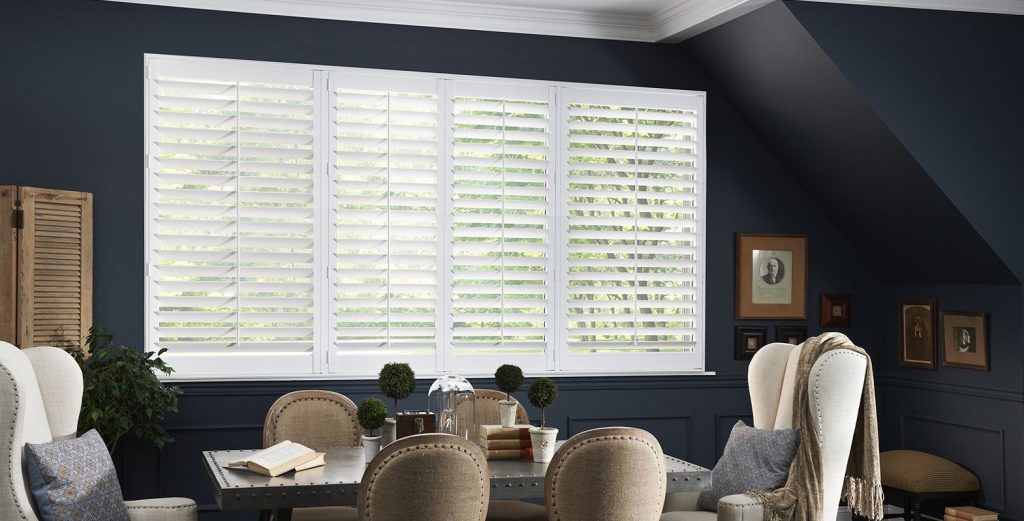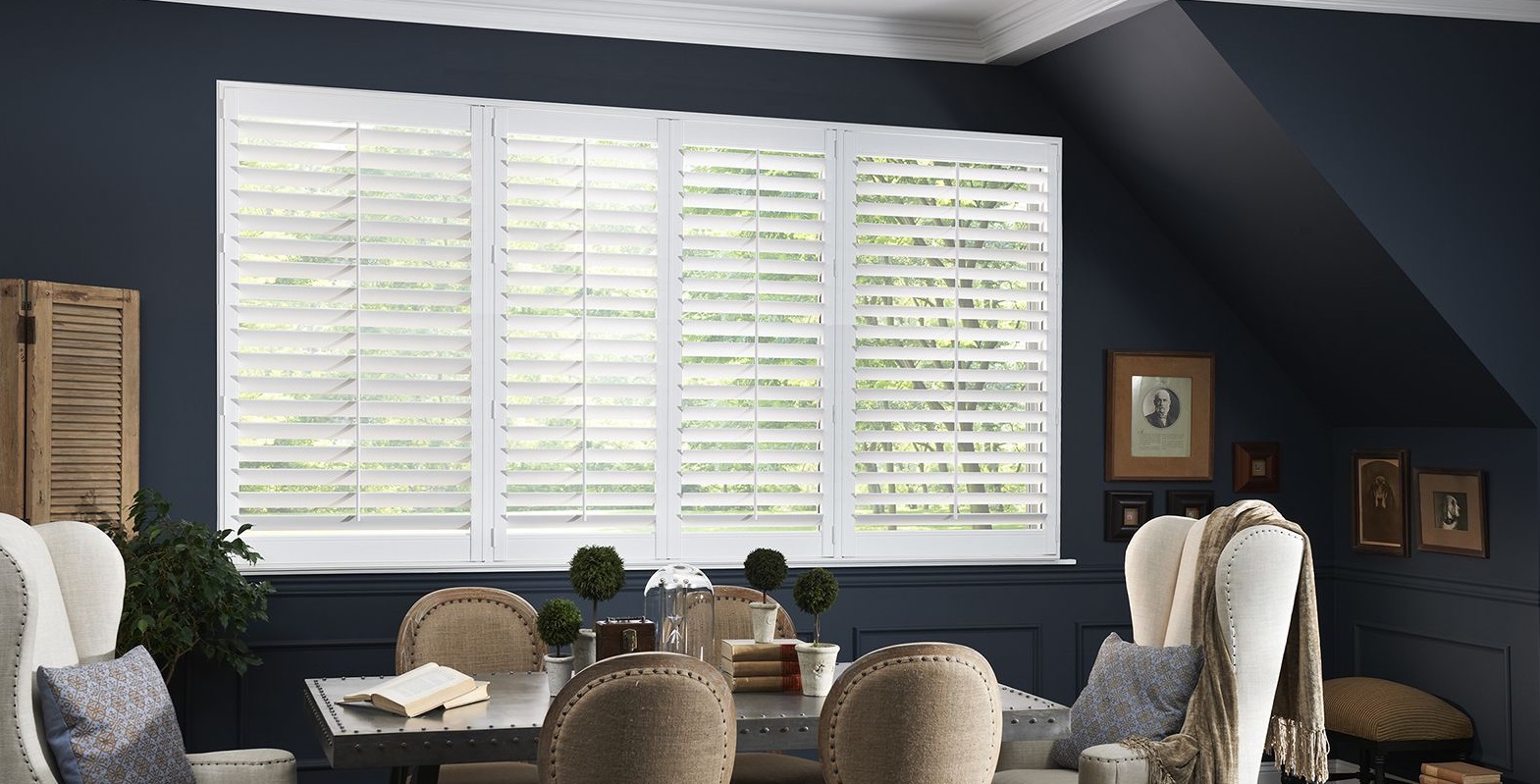 Shutters are commonly known as a variation of stationary blinds that come with a rod. The rod is attached to the slats of the shutters for rotatiPlantation shutters are very popular and they can be made from vinyl or genuine wood. These shutters can provide homeowners with their desired levels of privacy and light-to-darkness ratios. Since plantation
shutters can be made from wood and other sturdy materials, they are more durable than blinds. In addition, they provide better insulation from the cold or heat during seasonal changes.
Blinds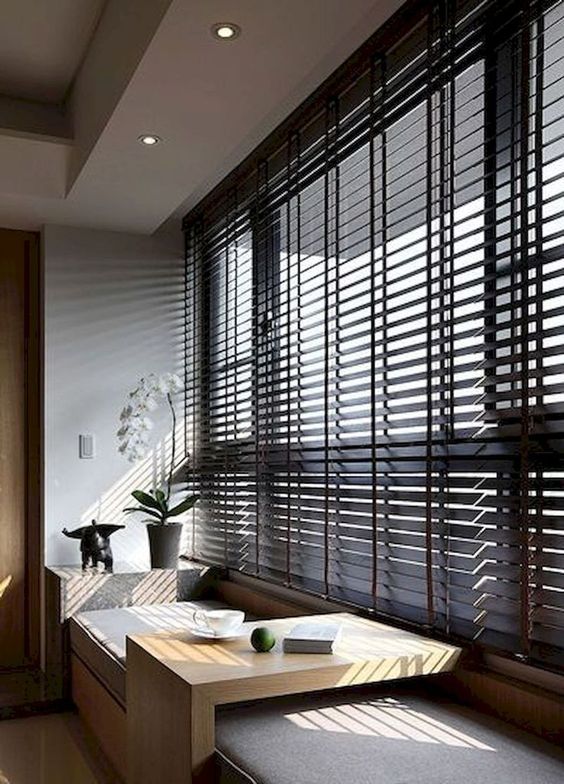 Blinds can come in a wide range of styles and shapes, and their vertical and horizontal slats are what best distinguishes them. Some blinds also come with sheer fabric that overlay their structure to increase the level of privacy while it's open. Blinds can be made from genuine wood, bamboo, vinyl, aluminum, and more.
Sometimes blinds are compared to shutters because of the has louvers. It is important to note that shutters are different; an easy way to differentiate between the two is to think of blinds as hard window treatments and shades as soft window treatments. In addition, blinds can be pulled across a window to stack towards the sides, whereas shades are designed to operate on a continuous roll to cover a large swath of a window opening.
There is no right or wrong solution when it comes to choosing any of these window coverings. The final choice is ultimately dependent upon your own taste as well as the size of your windows and style of your room.
For more details or any questions do not hesitate to contact us on Tel: +17723334110 or E-mail: [email protected]
Summary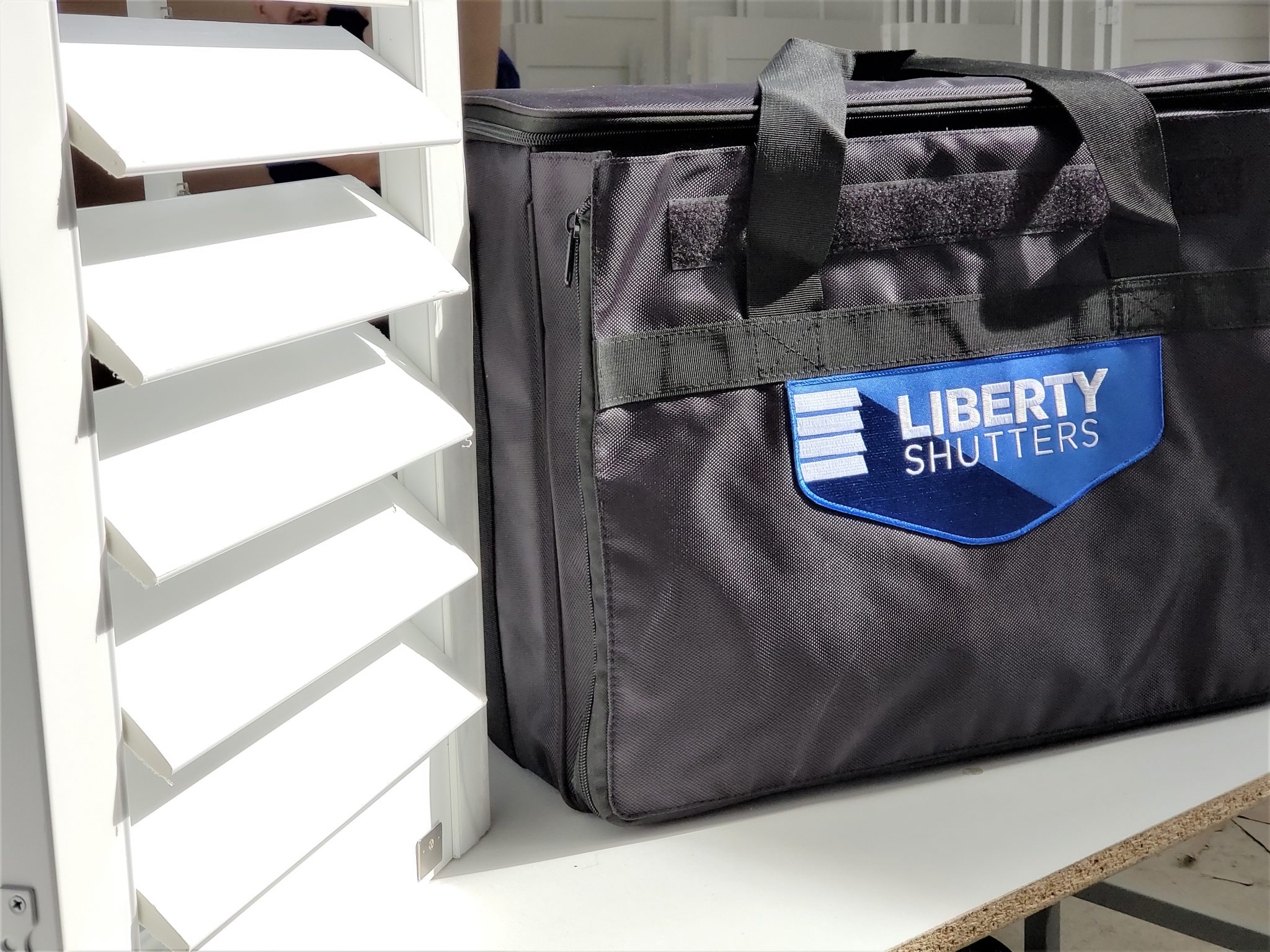 Author Rating





Brand Name
Product Name