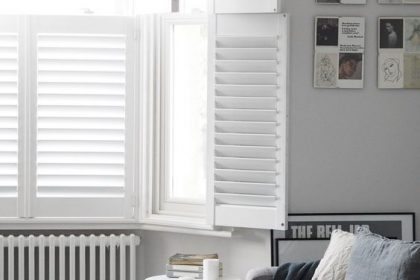 Want to buy plantation Shutters Online? When you have a beautiful home, you want to have window and door treatments that enhance the beauty and value of your house. I may have studied interior design, but I will always be a student, and will always be looking for ways to improve what I do. In a previous post I listed different ways you can cover your French doors for privacy which can be substituted for windows as well. One of the ways listed is using Plantation shutters, so I decided to do some research about these babies.
What exactly are Plantation shutters and why are they all the rage these days? These shutters have origins in ancient Greece, where they were made of marble and were used for light control, ventilation and protection. They spread to the Mediterranean, France and Spain, where they started making shutters out of wood. The Spanish brought the shutters to the American South by the 18th and 19th century. They became popular in the design of the manors in huge plantations that grew sugar, coffee, cotton or tobacco (which is why we call them Plantation shutters).
Plantation Shutters are labour intensive. To make a quality Plantation Shutter there are a number of steps to assemble it to your exact measurements, use quality material and paint with quality paint.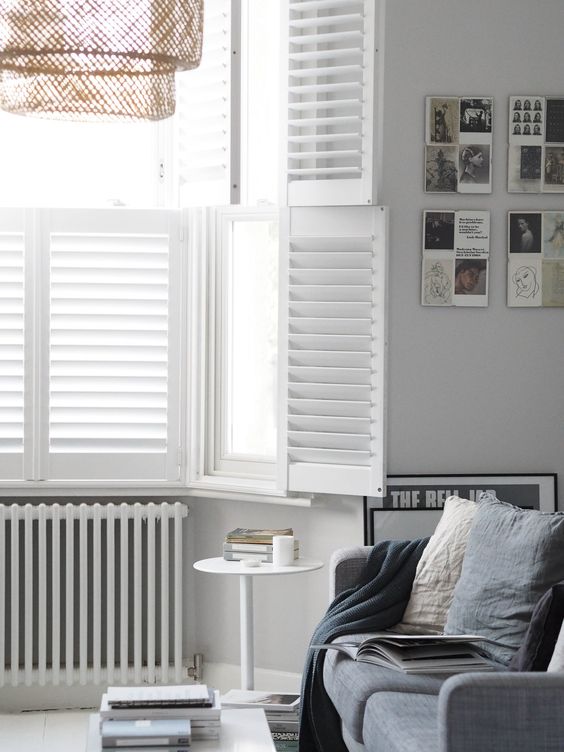 The slatted louvre design of plantation shutters means that sunlight can be directed away from your rooms, allowing you to provide shade without having to close windows and shut out the light. This also means airflow can be retained, with the interior of your house staying ventilated through the open slats. Plantation shutters are available with a range of different louvre sizes depending on their use, with bigger slats providing more shade, privacy and ease of maintenance, while smaller ones offer greater flexibility in terms of ventilation and aesthetic.
Whether floor-to-ceiling length in a living room, folded back when not in use, or attached to kitchen windows, plantation shutters offer something different for all homes during the summer.
Aluminium Plantations Shutters are slightly more expensive than Wood Plantations Shutters or PVC Plantation Shutters. When you consider your plantation shutters could last you 10 years or more it's worth investing in the best quality you can afford. Want to buy plantation Shutters Online?