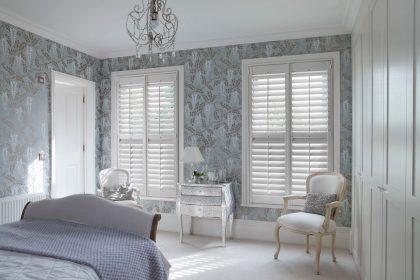 Bringing symmetric harmony and a sleek outline that combines style and function, plantation shutters are a popular element of contemporary interior design. They are window coverings made from a fixed frame inside which there are adjustable sets of slats, called louvers, that can be moved up or down to vary the amount of light coming into a room.
Do you struggle with where to begin when you start decorating a new house, or even a new room in your home? It's so easy to lose focus, get confused or even simply become overwhelmed.
If you've been thinking about transforming your home's interior into something truly special, Liberty Shutters of Port St. Lucie is here to help. Our expert design team, paired with an array of stunning plantation shutters and more creates the ideal home interior that complements any room, or an entire home.
Liberty Shutters are located in the heart of Florida's Treasure Coast less than an hour north of Palm Beach.